MAKE THE IDEAL CHOICE.
Every Lennox® product has been engineered to deliver best-in-class comfort and efficiency. And when two or more Lennox products are working together as part of a system, the results are truly outstanding. Whatever your home, lifestyle and budget, there's a Lennox system that can meet your needs. Call today and save with REBATES UP TO $1,700* OR UP TO 72 MONTHS INTEREST-FREE FINANCING on qualifying equipment.
START WITH UP TO $1,300 IN REBATES.*
Save on a complete qualifying Lennox® home comfort system that includes a gas furnace or blower coil, an air conditioner or heat pump and thermostat. Enjoy additional product rebates when you purchase an iComfort® S30 Smart thermostat, iHarmony ® zoning and a PureAir™ system.
GET UP TO A $150 REBATE ON a WI-FI THERMOSTAT.*
Save now on the iComfort® S30 and save every month on utility bills. Anytime your routine or weather changes, the iComfort S30 smartly adapts to reduce your energy costs.
GET UP TO A $100 REBATE ON ZONING.*
Enhance your comfort and savings with iHarmony® zoning, a major advance in precision climate control.
GET UP TO A $100 REBATE ON PUREAIR™*
Enjoy more savings and fewer pollutants with a PureAir™ system, which cleans the air inside your home better than any other single system you can buy.
ENJOY YOUR REBATE!
--OR--
A LIMITED-TIME FINANCING OFFER Up to 72 MONTHS, INTEREST-FREE FINANCING**
We have the Lennox® financing solution that's perfect for you, so there's no need to put off your comfort.
Request More Info
*Some restrictions apply. System rebate offers range from $150–$1,700. Rebate offer is valid March 12, 2018 through June 15, 2018 with the purchase of qualifying Lennox products. Cannot be combined with any other offer. Additional add–on rebates for iComfort® S30 Thermostat, iHarmony® Zoning System and PureAir™ Air Purification system valid with a qualifying system purchase only. See your participating Lennox dealer for complete details.
**Financing available to well qualified buyers on approved credit at an 0% APR for 72 months, with equal monthly payments. You may prepay your account at any time without penalty. Financing is subject to credit requirements and satisfactory completion of finance documents. Any finance terms advertised are estimates only. Normal late charges apply. See your Truth in Lending Disclosures for more information.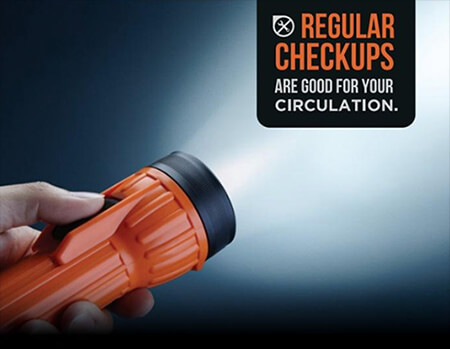 There are countless reasons to do regular routine maintenance on your home's heating and air system. When your system is working its best, you're more comfortable, your utility bills stay at a reasonable level and you can sleep in peace knowing your system won't be taking the night (or day) off any time soon. Lennox® is proud to be a leading provider of innovative, home comfort heating and cooling systems- it's just another way we make you feel better.
Call now and save with
REBATES UP TO $1,600* on a New Lennox® System.*
---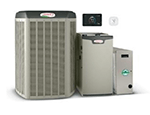 START WITH UP TO $1,250 IN REBATES.*
Save on a qualifying Lennox® home comfort system that includes an indoor unit, an outdoor unit and a qualifying "System Add-On" or "Thermostat." Must include a qualifying "System Add-On" or "Thermostat" to be eligible for the $1,250 rebate.
---
GET UP TO $350 IN ADDITIONAL REBATES WITH THESE ITEMS*
Enjoy additional rebates when you purchase an Ultimate Comfort Indoor System + Ultimate Comfort Outdoor System + iComfort® S30 + PureAirS™ + iHarmony®.
---
*Rebate requires purchase of qualifying items by 11/23/18 and submission of a completed rebate form (with proof of purchase) to www.lennoxconsumerrebates.com no later than 12/14/18. Rebate is paid in the form of a Lennox Visa® prepaid debit card. Card is subject to terms and conditions found or referenced on card and expires 12 months after issuance. Conditions apply. See www.lennox.com for complete rebate terms and conditions.